As the nominations for the American Made Audience Choice Award come in, it's been a thrill to see what a creative mind is capable of. Some of the products have blown us away with their chic packaging, innovative idea, or heartwarming story. Here are a few of my favorites from each of the four categories (Crafts, Design, Food, and Gardening).
Crafts: Lisa DiSciascio, Starlight Woods
DiSciascio's chevron earrings (and entire jewelry line) are adorable. But what I really loved was her story about how her business got started when she and her daughters began collecting the downed birch branches in their backyard. Talk about home-grown!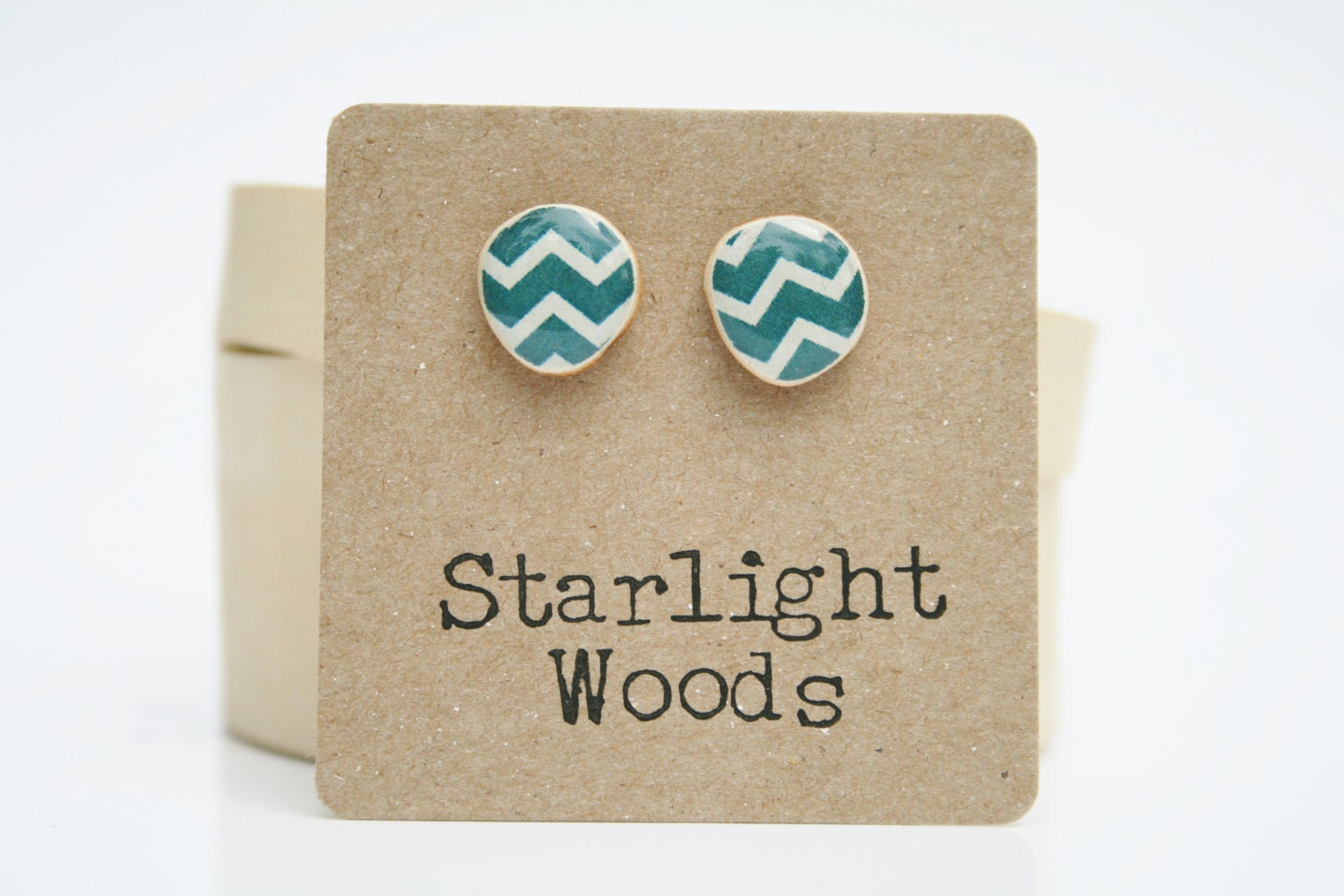 Design: Katie Deedy, Grow House Grow
Deedy makes beautiful hand-printed wallpaper. They're not just designs – something made just for aesthetics – they have a deeper meaning and a narrative story. How fun would it be to sit and stare at the wall and make up a fantastical story about Ms. Ward, the microscope-toting entomologist who walks a mantis on a leash? Apartment Therapy made this video in which Deedy explains her process.
Food: Miles Thomas, Scrappy's Bitters
Before launching Scrappy's Bitters, Thomas worked as a bartender, so he knows his stuff. I'm charmed by the modern-vintage playfulness of his product labels and the creative flavors (cardamom, chocolate, lime) made my mouth water. Best of all, he doesn't use artificial flavors or ingredients and tries to keep everything organic.
Gardening: Anne Dowell, Moulton
These seed "truffles" would make lovely gifts. They look like beautifully packaged chocolates, tied up in a sweet ribbon, but each sphere is actually herb seeds rolled up with nourishing clay (such as a cinnamon red-clay truffle that blooms into lavender for cooking and bouquets). The included card is a cheeky nod to the flavor maps usually included with bonbons.
If you know someone who makes beautiful, innovative products in these categories, encourage them to enter. If you haven't nominated your own business yet, get on it! The finalists will be selected by editors at Martha Stewart Living, then voting will open to the public. The winner will receive $10,000 and appear in the magazine.
Nominations close August 25!
Read the full rules and guidelines here.